See my Dining Out For Life 2021 Project for more ads related to Dining Out For Life.
As the graphic designer for Project Open Hand, I was given the opportunity to design collateral to be advertised in a Walgreens window display case on Castro Street, San Francisco for one of our programs, Project Age Well. 
Project Age Well is one of Project Open Hand's programs that focused on educating older adults (60 years of age and older) about healthy eating and nutrition through virtual classes and one on one nutritional sessions. The Project Age Well team secured a three week window to display an advertisement at Walgreens in the Castro and needed help with the design of the ad. My job was to create a simple, yet impactful design that catered towards older adults and hit on the key selling points of Project Age Well as a program. 
An important aspect of the design for me was having a callout that was actionable. A blown up QR code served this purpose in my design. The QR code would be blown up and a main focus of the design for onlookers to have a next step to take after seeing the posters and having a spark of interest in the program.
​​​​​​​
First Mockup Designs
​​​​​​​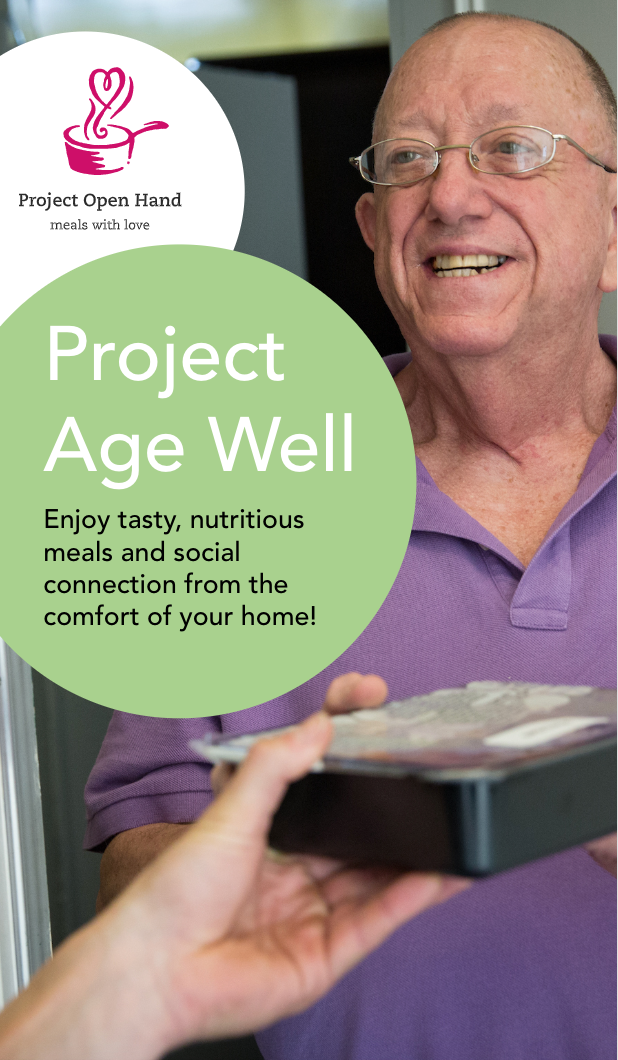 The final design choices changed a bit from the initial design plan. After visiting the site for the first time and seeing how empty the display case would look with just two posters hanging on the back wall, my manager and I made the design choice to have two smaller 11X17 posters in the forefront of the case on easels to fill the space and share the information on the other posters to also allow some breathing room in the designs.
​​​​​​​
Walgreens display on 
Castro Street